Mt. Calvary Baptist Church is glad to be a co-sponsor of the Lester E. Pipkin Expository Preaching Week at Appalachian Bible College.  This week is intended to encourage ministerial students to value and practice the exposition of the Scriptures.  This week is named in honor of Dr. Lester E. Pipkin, the first president of Appalachian Bible College who was well known for his skill and passion in preaching.  Three students present the same passage in chapel services on campus and the outstanding participant is invited to speak in a service at Mt. Calvary.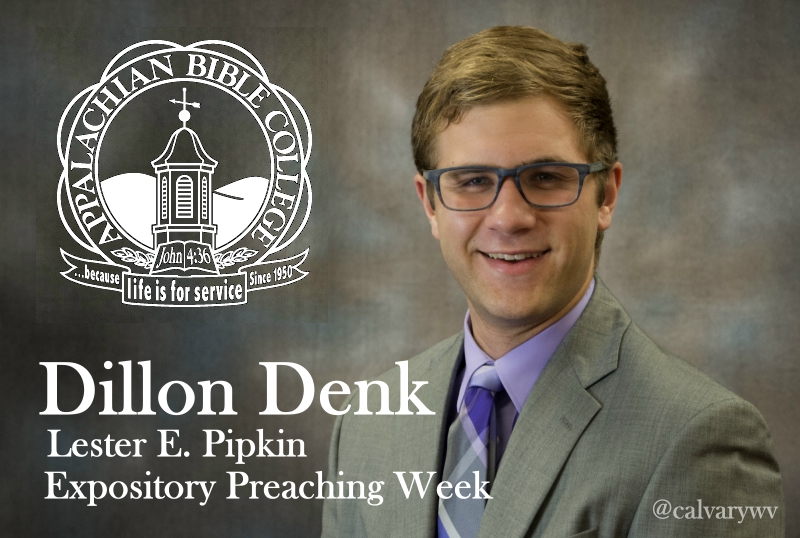 This year our speaker will be Dillon Denk.  Dillon is a third year student at ABC. He and his wife Sarah met while involved in Encounter Revival Ministry.  He currently serves on the staff of Grace Bible Church in Asbury, WV.  Dillon will be sharing from Psalm 1 during the evening service, Sunday April 29, 2018.
The Preaching Week is also co-sponsored by Dr. Robert and Gertrude Spradling.  Pastor Spradling is a former pastor and board president at ABC.