From a vantage point over-looking the city of Charleston, Pastor Waggoner offers this question:  If we want to improve our city and our world, what do we do? Perhaps we should start with God's simple command found in today's passage (1 Tim. 2:1-3) and discussed in this Recharge Video.
Get More
For more than 300 additional episodes visit Recharge Video
The Recharge Video Story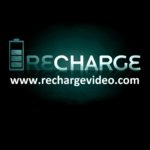 Recharge Video is the home and archive of teaching/encouragement videos produced by Jesse Waggoner. These brief videos will bring a dose of spiritual energy to recharge your soul.
You can also connect with Pastor Waggoner on Facebook and Twitter