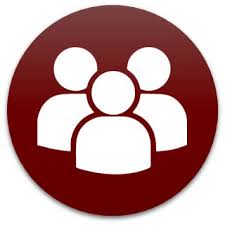 Why Does Membership matter?
Membership to a local church is joining a spiritual family that you are committed to and the family of God is committed to provide you with an encouragement and support.  A member is held to a point of responsibility, service, and sacrifice.  Our ministry team agrees to assist our family with care, counsel, prayer, and biblical teaching.  Our hope is that you will commit to be a member and making Mt. Calvary Baptist Church your home.
Three Main Reasons to Be a Member…
It is Scriptural
Christ is committed to the church. "… just as Christ also loved the church and gave Himself for her." (Eph. 5:25)
It Goes Against Culture
It is countercultural because we live in an age when people resist being committed to anything.  Being a partner with us for the Gospel of Christ is an unselfish decision that goes against the norm of society.
It is Healthy
It produces spiritual growth. The Word of God gives attention for the need of followers of Jesus to be accountable to each other for spiritual growth.  You cannot be accountable when you're not committed to the local family of God.
How Do I Become a Member?
We would love for you to take the next step by joining our family at Mt. Calvary Baptist Church! There are three simple requirements to become a member.
Trust in Jesus Christ by faith for your salvation
Be baptized by immersion.
Attend Membership Matters 
Join us for the next Membership Matters! During this course you will learn more from the Pastors and staff about our purpose and discover the importance of connecting with other followers of Jesus.  Go here to register online for our next session of Membership Matters!