Are you ready for a pop quiz?
1. Can you name at least three of Santa's reindeer?
2. Can you hum the tune to "White Christmas?"
3. Do you know what happens when you stand under Mistletoe?
4. Who sang "Holly, Jolly Christmas" in Rudolph the Red-Nosed Reindeer?
5. Complete the following quote: "Not a creature was stirring not even a _________."
6. What gift did the Little Drummer Boy give to Jesus?
7. What does any of the above have to do with the real meaning of Christmas?
(Answers given below)
We will finish our quiz shortly but first let's take a break and talk about question seven. Questions one through six really have nothing to do with the real meaning of Christmas. Lest I be accused of being a Grinch or Scrooge, let me hasten and say I enjoy the traditions of Christmas as much as anyone. But what does bother me is that every year Christmas seems more and more secular and less and less sacred. One wonders if the truth of Christ's coming to save mankind from sin will be totally obliterated in popular culture. A couple recent experiences highlight this. I was recently in a major department store (one you have shopped in) and began looking among the Christmas decorations for a nativity scene- you know, one with little figures of Mary, Joseph, the infant Jesus, a few shepherds and a couple of barnyard animals. I could find dozens of decorations, Santas, angels, miniature Victorian houses but not a single representation of the biblical story of Jesus' birth! It seems like our real Christmas IQ as a nation is dropping fast. A few weeks ago I spent a Saturday working at a nearby Christian camp. One of my jobs was to conduct a Bible quiz with 4th through 6th grade boys. One question asked was: Who was Jesus' mother? The answer given: Mrs. Claus.
So, how can we improve our real Christmas IQ? First you must understand the real meaning of Christmas. The angel that announced the coming of Christ to Joseph put it this way, "And she shall bring forth a son, and thou shalt call his name JESUS: for he shall save his people from their sins." (Matthew 1:21). Jesus came to be our Savior! Secondly, include worship as part of your observance of Christmas. Join us for the services mentioned elsewhere in this issue. Thirdly, find a way to share the real meaning of Christmas with someone else. Many still await to hear the truth that Jesus came to save them from their sins.
Now back to our quiz.

8. The Bible says three wise men visited the stable where Jesus was born. TRUE FALSE
9. Jesus was born in a manger. TRUE FALSE
10. The shepherds kept Jesus' birth a secret. TRUE FALSE
11. According to Galatians 4:4, when did Jesus come?
12. What book of the Bible contains the prophecy that Christ would be born in Bethlehem?
13. What was the name of the angel who announced the coming of Christ to Mary?
14. Who is the only one who can get you to heaven?
ANSWERS
1. Rudolph, Dasher, Dancer, Prancer, Vixen, Donner, Blitzen, Cupid and Comet.
2. –you know, "I'm dreaming of White Christmas, just like the ones we used to know…"
3. You get kissed
4. Burl Ives
5. Mouse
6. Played his drum for Him
7. Nothing
8. False Matt. 2:1, 11
9. False Luke 2:7 (he was laid in a manger, not born in one)
10. False Luke 2:17
11. "When the fullness of time was come."
12. Micah 5:2
13. Gabriel Luke 1:26
14. Jesus Christ John 14:6
Determining your real Christmas IQ
–If you got more right answers in questions 1-6 than you did of questions 8-13 you have a low Christmas IQ.
–If you got as many or more right answers in 8-13 than you did in questions 1-6 you have a high Christmas IQ.
–If you answered question 14 correctly and are believing on Jesus Christ, rejoice!
–If you missed question 14 or are not sure of your spiritual standing, contact me soon!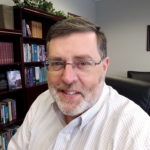 Jesse Waggoner, Senior Pastor
jwaggoner@calvarywv.com