MCBC Student Ministries exist to introduce teens and young adults to salvation in Jesus Christ and then to provide them with instruction and encouragement to grow spiritually. Our prayer is to see Christ living in them in a way that will result in mature relationships and dedicated service to God and others. Our goal as leaders is that they see Christ living in us and look to help them on their spiritual journey.
Our Vision for Student Ministry comes from Ephesian 1:17-19
that the God of our Lord Jesus Christ, the Father of glory, may give to you the spirit of wisdom and revelation in the knowledge of Him, 18 the eyes of your understanding[a] being enlightened; that you may know what is the hope of His calling, what are the riches of the glory of His inheritance in the saints, 19 and what is the exceeding greatness of His power toward us who believe, according to the working of His mighty power which he worked through Christ when He raised Him from the dead.
The verses speak of the knowledge of Jesus that establishes hope and reveals God's greatness and power as was expressed through the resurrection of Jesus Christ. We want our teens to be established in Hope and grateful in Worship for the inheritance that is ours through the resurrection of Jesus Christ.
Ignite is a 7-9th grade program and Illuminate is a 10-12th grade program that meets on Sunday and Wednesday nights. We seek to provide a fun and caring environment while also building a foundation that is strong in faith. We utilize both a large group teaching time and a small group discussion time to facilitate learning. We want to ignite a desire in our teens to want to be illuminated with God's truth. Our hope is that as the teens continue in this ministry they will sense God's will for their lives and obey Him.
We are determined to help our teens have a Biblical worldview and to be able to share the hope of Jesus with others. Our teens will have opportunities to lead and to serve within the youth group and outside the church. We want both Ignite and Illuminate to shine bright in a world that desperately needs peace with God and hope for their future.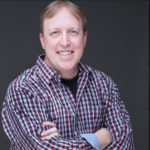 For more contact Tim
tcampbell@calvarywv.com