Summer is approaching and we have several great things in mind for you and your family. Check out the new schedule for MDWK Summer below and be sure to add them to your calendar. We look forward to seeing you!
Body Language                                                                               
May 31 – July 5
6:00 pm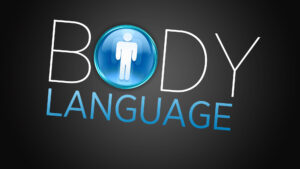 Pastor Waggoner will be leading a discussion-based Bible study of the words used to describe the early church that will enable you to focus on God's purpose and plan for the church and help you find your place within that purpose. So, let's go back to the beginning and learn what the body of Christ is all about. To watch the intro video for this series click here
For adults who wish to meet in person we will have a prayer / Bible study in the church sanctuary beginning at 6:00 pm
A live online version of the same Bible study will be available at livenow.calvarywv.com or facebook.com/calvarywv. You can join in the discussion with online hosts as you participate in this interactive Bible study. The live stream will begin at 6:00 pm.
There will be no Wednesday children or teen ministries at the church May 31 – July 5.
Thursday Teen Hangouts                                                                 
June 15 – July 27
11am to 2pm
Thursday Hangouts include games, lunch, and a devotional time in the gym for Middle and High School students. No Hangout on June 29
Family Events
July 12-August 2
We are planning an exciting series of church-wide events for Wednesday nights in July and August. All ages are invited.
July 12 is Summer Movie Night at the LaBelle Movie Theater in South Charleston at 6pm.
July 19 is Sundaes on Wednesday                                            Join us for ice cream sundaes along with an interactive bible lesson on forgiveness and a Shakespearian actor who sings.
July 26 is Fun Night at Quantum Sports Arena in Kanawha City at 7:30pm.
August 2 is Craft Night in the gym @ 6pm.
Back to School Bash
August 16
5:30PM
Join us in the gym for ice cream, carnival type activities, have your children meet their Small Group Leaders, and learn more info about MdWk coming in the Fall.
MDWK
August 23
5:15pm
MDWK will resume with dinner and full program on August 23rd.