There are many ways to connect at Mt. Calvary.  Find one to begin to flourish in your relationship with Jesus and others:
LifeGroups
LifeGroups are small groups of people who gather in either homes, a classroom, or wherever else to center on God's Word, prayer, worship, serving and living life together. This serves as the foundation for deep truly life-changing relationships. LifeGroups are vessels of the church which create a safe environment where people can encounter Jesus Christ, find resources and relationships to nurture spiritual growth.
The purpose of a LifeGroup is a three-fold: Spiritual Growth (love for God & others), Biblical Community (accountability, belonging, & care) based on Acts 2:42-47 and fulfilling the Great Commission (Matt. 28:19-20).
The best way to get started in LifeGroups is by going to Starting Point.
Go here to see a current List of LifeGroups
Sonshine Fellowship Group
This Senior Adult group keeps busy with many fun outings and great interaction with each other throughout the year.  To find out when the next outing is click here calendar
Married People
Married People is designed to equip, encourage, and inspire marriages of all ages and stages of life. Married People provides the necessary tools to have a lasting marriage that God intends by having multiple large gatherings a year, individual resources, and getaways.
We all want to have a healthy thriving marriage and we want to help you achieve that.  Mt. Calvary offers Married People Experiences (MPE), Individual resources, and Getaways as tools to help you thrive in having a healthy marriage.
MPE is hosted several times a year where couples enjoy a memorable evening that consist of desserts, live entertainment, prizes, give aways, an opportunity to meet other couples, and hear a practical message that pertains to marriage.
Individual resources that are provided throughout the year are MP Monthly and date night gift bags are given to couples who attended MPE. MP Monthly is a monthly email sent out every first week of the month to give encouragement to married couples, give practical ideas and advice on marriage and for couples to engage in conversation with each other. If you would like to sign up for MP Monthly email Pastor Adam. The date night gift bags have all sorts of goodies in them for a couple to have a fun enjoyable date. For more resources go here http://marriedpeople.org/resources/   http://www.familylife.com/articles/topics/marriage
Getaways
Many times, couples need to get away from the everyday life to reconnect with each other.
FamilyLife Ministries offers such a getaway called Weekend to Remember.  Weekend to Remember is a great way for couples to reconnect, invest, and strengthen their marriage based on biblical principles.  For more info or to find one near you click http://familylifeministries.org/weekend-to-remember/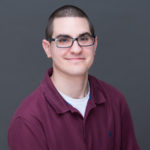 For more contact Adam
astotler@calvarywv.com