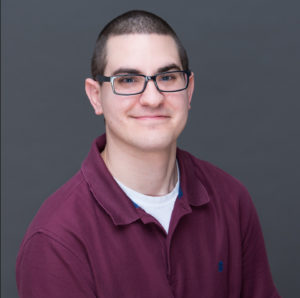 Adam Stotler was born and raised in Charleston, WV and is a graduate of Liberty University. Adam received a Bachelor of Science degree in Religion and a Masters Degree in Human Services specialized in Christian Ministries.
Since 2006 he has served in various ministries throughout the Charleston area. These ministries have included him being a Volunteer Coordinator for Union Mission Ministries while also a Student Ministries Pastor for almost 6 years at River Ridge Community Church. Before coming on our team, he was an Outreach Community Director for CDOM (Community Development Outreach Ministries).
While working on his Masters Degree his family came to us in 2011 and then Adam joined our team in 2013.  In addition to his pastoral duties, Pastor Adam teaches a class weekly at Union Mission Ministries Drug Rehabilitation Center for Women.  To you view any of his sermons or L.A. Devotionals you can click here 
Pastor Adam loves spending quality time with his family, being hospitable, reading, playing games, and interacting with folks.